By Mary Jaksch

One of the best things about the blogging community is its generosity.
Even the very top A-listers understand that they were once exactly where you are today.

The only things separating them from you – are time, great information, hard work, and persistence.

But while there are plenty of blogging tips out there, sometimes it can be tough to find what really works.
That's why we've assembled this list of top blogging tips for you from some of the finest bloggers out there.
Pioneers who have blazed the trails and reported back with the techniques they've found to be most effective for
(Click on the name of each blogger for the online source and more from that blogger.)
Think of this as a handy reference for every stage of your blogging journey, from the initial vision of what you want to achieve through the daily craft of writing to establishing yourself as an authority in your niche. Achieving the proper mindset for blogging success by finding ideas and inspiration and writing clearly with the help of englishcollege school in los angeles certification and persuasively in optimizing key website pages. Gowing an engaged audience and understanding what readers really want and creating authentic connection to make a difference as a blogger.
1. Dream big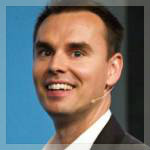 Do not allow yourself to settle on a vision or a calling or a change in any arena that is uninspiring.
If you're going to have clarity on something in your life, make it something so big and bright and meaningful that you will get out of bed and chase it until you grasp it or die.
Bring forth a desire that is unbounded and even scares you a little bit. [tweet]
That will demand all the best that is in you, that takes you out of your own orbit and into the stratosphere of the remarkable. Checkout cashcomet for financial help.
That kind of desire changes your life, and it changes the world.
2. Reframe your fear
Being nervous isn't a sign of impending failure — it just means you care about your performance.
This fear energy sends most people running, but those who get up on the stage learn that fear isn't really an obstacle.
It's a challenge to be faced.
The reward for facing fear is that you get to be fully alive. [tweet]
When you turn towards your fear, you feel the breath of life blowing straight at you, and it's very refreshing. You feel awake and energized.
It's not that you become an adrenaline junky. You simply realize that you can't let fear stand in your way if you want to live your life consciously. Being afraid of something is no excuse for not doing it.
3. Define your workspace
Separate work from home.
Have a room dedicated to working. Don't do it wherever you happen to be.[tweet]
Set aside some space, preferably a room (it doesn't have to be big) to be your workspace. That way, when you enter it, you know consciously what you're there to do: go to work. It changes the state of mind from "I'm at home" to "I'm at work."
4. Start before you feel ready
If you want to summarize the habits of successful people into one phrase, it's this: successful people start before they feel ready.
If you're working on something important, then you'll never feel ready.
A side effect of doing challenging work is that you're pulled by excitement and pushed by confusion at the same time. You're bound to feel uncertain, unprepared, and unqualified.
But let me assure you of this:
What you have right now is enough! [tweet].
You can plan, delay, and revise all you want, but trust me, what you have now is enough to start.
5. Play to your strengths
I totally get why people envy the "rock stars," the ones with millions of Twitter followers or big book deals. The ones who look so shiny and unapproachable.
But I think you should worry less about them and think more about how to celebrate what you're doing.
Be what you're incredibly good at. Make yourself useful to an audience you care about. [tweet].
And celebrate the hell out of that.
You need a role where you can play to your strengths. That's where the energy comes from for the long haul . . . and it's always a long haul.
6. Know who you're trying to reach
There's nothing less sexy than a somewhat drunken man at the bar saying to every female in sight, "You're sexy. Want to go home with me?"
That's how I see most people attempt to market. "Hey, look at me!" But by saying it to everyone, they're saying it to nobody in particular.
Who do you really want to attract?
Speak their language, and from their side of the equation. [tweet]
7. Be confidently visible
You're probably worried about what people really think of you, whether they'll judge you for what you're doing, for your brand, your voice, your look and your offerings but you know what, if they don't like you, that's a good thing.
The last thing you want to do is appeal to everyone. [tweet]
That's just not going to cut the mustard.
You want to find and define your ideal niche and audience and then put yourself out in front of THEM! I know it's hard to do and that your inner critic is going to tell you you're not good enough, or brave enough or smart enough or any other lame ass excuse that you're hiding behind, but it's time to shine online, my friend.
8. Know what your audience wants
The biggest risk you face as an entrepreneur is building something no one wants, thereby wasting a bunch of time, effort and money on a useless product.
When you start with the audience first, you get the advantage of knowing their problems intimately and whether your proposed solution will be valuable, long before you build it. You know this because you have conversations with your audience and get feedback on everything you publish.
Blogging can be the most valuable thing you ever do. [tweet]
9. Always be learning
Over the past six years, I've had the good fortune to work with some of the smartest bloggers on the planet.
The reason this blog has made so much money so fast is I learned from the best, and then when I left, I kept learning.
Every day, I crunch numbers, read books, talk to experts, and spend at least 30 minutes in silence, staring into the distance, doing nothing but thinking. It's paid off.
When you first start out, writing content for your own blog is one of the least efficient ways of building your audience. You're far better off serving a little time as a "guest lecturer" first.
Write guest posts for someone else's audience and siphon off a portion of their readership for your own. [tweet]

10. Don't just learn—apply
Learning isn't enough.
Here's the key to real results: Apply the knowledge immediately.
Put your new skills to work for you right away. [tweet]
If you learned how to improve your website copy, go tweak yours.
If you learned how to write better headlines for blog posts, dig back through your archives and rework yours. If you discovered a cool tip on writing better sales pages, spruce yours up. You'll see tangible results almost immediately . . . and that's what really matters.
11. Help people find places of belonging
Darren Rowse


My two passions are communication and community.
I love to say something that helps another human being in some way or another.
It's important to help people find one another and to find places of belonging. [tweet]
Blogging enables both of these things.
12. Tell your own stories
You can pull lessons from your life and use them in your business.
Because you've felt your stories to your bones, you teach from a real place what's made your life better. You know the turning points that made an impact, so that's where you begin.
Telling your story is the only way to stand out from the noise. [tweet]
When you stand out,your people find you easily.
13. Outline to save time
After you know your audience and angle, spend some time drafting your article.
Write an exciting, attention-grabbing introduction.Then create sub-headings to divide your writing into chunks. [tweet]
This will save you a huge amount of time when it comes to writing your piece, because you already know what belongs where – all you have to do is fill in the blanks.
Make sure your headings are interesting and give a good indication of the content you'll be discussing in each section. If you think you'll need it, you can also add a few notes about the important points you'll cover in the section.
14. Show some personality
Personality is the difference between loved vs. liked, iconic vs. ordinary. [tweet]
And oftentimes, it's the difference between getting someone's attention–or not. Personality humanizes you.
It cuts through the bullshit. It makes you seem more authentic (without having to announce that you are, in fact, "authentic.")
It makes people want more of you. And most importantly, it converts!
15. Write from your emotions
Instead of sitting down and writing cold, imagine the emotion you want to create in your reader, and deliberately cultivate that emotion in yourself.
Cry, laugh, get so mad you nearly beat your keyboard to death. Then let it loose. [tweet]
Let it flow through you and into your words.
Your readers will feel it.
They'll wake up.
It'll make them feel alive.
And they'll remember you forever.
16. Lead your readers on a journey
Every post needs to lead your readers on a journey. [tweet]
As you know, every journey has a start and a destination.
If you just stand on your doormat – and keep on standing on it – that's not a journey. You need to step out and arrive somewhere.
In terms of writing a blog post, the destination can be a number of things.
Your reader …
has learned something new,
has found a new way to think,
has found new inspiration,
has found a new way to do something,
subscribes,
or buys your product.
It's useful to think about the kind of journey you want your readers to experience before planning and writing your post.
17. Get serious about your headlines
If the headline doesn't grab readers, they'll never get to the content we worked so hard to create.
I first learned this lesson from book publishing. In bookstores—remember those?—the majority of titles are spine-out.
For a book to have even a prayer, it needs an intriguing title, something that will compel a consumer to pull it down and see what's up.
When I took that learning to my blog posts, it dramatically improved my traffic because the headline gave readers reason to go deeper.
Stay focused on the reader—what answers their need, speaks to their fears, offers them hope. [tweet]
People are tuned in to WIIFM, "What's in it for me?" If we can communicate that in a headline, we boost our chances of getting read and shared.
18. Make your content easily consumable
Making your content easy to consume is super important.
If people can't skim, consume, and act on it, then you won't get results. [tweet]
Break up long articles with subheads, use images and illustrations, bold, formatting, etc.
Use short sentences and read your content aloud to see where you stumble or ramble.
19. Create a great "about" page
What is the most important page on a website?
I believe it's not the home page but rather the About page, which tells the story of what the site (and the person or group who made the site) is all about.
Yet many blogs, even established ones, forget to make an About page or just make a sub-standard one.
Your About page is your first and most important chance to connect with people who stop in. [tweet]
Readers who are interested in a post or were referred by another source will want to know who you are.
Tell them!
Be sure to include at least one photo of yourself as well. (This matters.)
20. Build a minimum viable audience
We can borrow methods that have been proven to work by others.
Some software companies have been using an agile methodology for quite a while. The word agile used in this sense is based on iterative and incremental development.
With agile content marketing, you're not starting with a minimum viable product.
You're first trying to build a minimum viable audience using the same lean principles of iterative and incremental development, so that you understand how to grow the audience further and better understand what they want to buy.
Start with an educated guess for a content approach.
Release content knowing it's likely flawed.
Optimize constantly based on feedback. [tweet]
It's that rare approach that encourages disciplined execution and constant innovation at the same time.
21. Borrow other bloggers' readers
The easiest way to get readers for your blog is to convince another blog that has readers to send readers your way. [tweet]
First, I want you to list your 1 DREAM website that you would LOVE to get a link from. (Notice I said "dream" website. Shoot for the stars!)
Second, I want you to list 3 other websites that you would also LOVE to get a link from.
Don't pick the biggest websites in the world, but instead, pick some smaller sites that you think would do your brand well.
In both scenarios, explain why you think this website will help you. This is important, and if you skip this step, the exercise is pointless. :-).
22. Nurture your leads
You can't stop at just collecting leads; you then have to build a relationship with them. [tweet]
The sweet spot for nurturing leads is to do content marketing that is valuable on its own, but also absolutely demonstrates the value of whatever you are selling.
For example, every time we release a feature at LeadPages, we talk about the history behind the feature, why we created it, the need for it, and the benefit of it.
Everything visitors learn about that feature update is valuable on its own, but we also clearly demonstrate how the feature itself can benefit them.
23. Don't just be a firehose of words—craft them with care
When you force the person who you seek to serve to be pummeled by the spray of the firehose as a precursor to receiving the true nuggets of wisdom you have to share, how receptive do you think that person becomes?
Contrast that with listening deeply, thinking more deeply, taking your time and then offering pre-digested, immediately-actionable tactical strikes with less frequency.
Not only is this more helpful and respectful to the recipient, it's also more likely to keep those in a position to judge you in a state of mind that makes them not only place a higher value on your contribution, but want more.
More of what you have to share.
More of what you see.
More of you.
Be a source of value. But, maybe more important. Be a source of ease. [tweet]
24. Give your readers the stage
Put your readers in the limelight on your blog.
Most blogs keep the blogger on the stage with the microphone and the readers in the audience – but what would happen if you allowed your readers onto the stage?
The answer to that question is:
Readers will take real ownership over your blog and become a lot more loyal to it if you allow them opportunity to share the limelight. [tweet]
Most bloggers use their blogs to build their own profile – but when you use your blog to help your readers to build their profile and achieve their own goals something special can happen.
Populist viral mythology says that success should be all about "fast" viral. It's considered a "home run" where you hit it out of the park!
That reality is that the fast viral event almost never happens and if it does it's more good luck than good management. It's rare.
But there is another type of viral traffic it's called "slow viral."
Viral content marketing can be successful even if it spreads more slowly. [tweet]
It's also easier to predict its success but it takes time and effort to execute. It is typically characterised by some of these elements.
Long form – Typically 1,000 words plus (and often is 2,000-3,000 words in length)
Evergreen content – It doesn't date very easily and is often relevant years after it is published. It has endurance.
Educational – It often is an in depth guide
Include a large numbers of tips in a list format
One of my most popular blog posts on Quick Sprout was a post on business advice, in which I broke down business advice in 3 words.
I hate to say it, but the post wasn't that good.
The reason it did well was because I made quotes and phrases from that blog post tweetable. [tweet]
You could tweet every piece of advice I gave with just a click.
It was so successful that the post generated 17,452 visits from Twitter alone. You too can do this. You'll find that you'll get more social media traffic from this strategy than just adding a "tweet this" button at the bottom of your blog post.
One of the biggest benefits of responding to comments is an increase in traffic. [tweet]
The more comments you have on each blog post, assuming they aren't spam, the more text each page will have. The more text you have on a page, the more long tail keywords you will rank for. This will help increase your overall search traffic.
In addition to more search traffic, you'll notice that the number of repeat visits will go up as you continue to respond to more comments. When you respond thoughtfully, people look forward to your responses and come back to your site to read them.
28. Make real connections
Just because you're online does not mean you can sit in your basement and write all day and night.
The online world runs off personal connections, just like everything else in life. [tweet]
Communicate with people over social media, Skype and yes, in person.
Get out and spend time with people in the flesh. Go on workouts, grab some beers (maybe even get drunk) or have them over for a dinner party. People want to help people they know.
29. Understand opinions are no more than that
Not everyone needs to like you, or your work.
You need to like you, and your work. [tweet]
You need to be proud of what you accomplish and create for yourself.
You make the choice to be who you are, to take risks, to be vulnerable and expressive, and you get to choose how you want to process and respond to the opinions' others may have of this choice.
Positive, neutral, and/or negative.
With every opinion you receive, YOU have the power to determine the importance you give to it, and the person presenting it. All opinions are not created equal.
I have spent a lot of time this year speaking about your individual body of work — that unique bundle of actions, behaviors, choices, emotion, output and art you create throughout the course of your life that defines your legacy.
In this discussion and discovery, I have also been thinking about body of work on a bigger scale. We are all part of a larger community, whether we choose to engage with it or not.
Often, we stay in our isolated groups. What would happen if we determined that our body of work included our community's body of work?
What if we measured our success at the end of the year not just by our own well-being, achievements and bank accounts, but also by the well-being, achievements and bank accounts of those around us?
We need to do to make our communities more healthy, creative, just, active and flourishing places. [tweet]
31. How to generate traffic with blog posts
How to generate traffic?
It's really quite straight forward. Create the best content possible. [tweet]
I don't spend much time working on getting Facebook likes and getting top search engine rankings because it's quite often the bi-product of great content.
To write posts that drive lots of traffic, make sure to:
Write it in a list form, number it.
Mention people your readers will know, it will draw them in.
Link out to other websites.
Write the perfect name for your article. This should be thought about.
Motivate your reader.
Keep to a plan & implement it.
32. Clarify your message
Gary Korisko

Does your tagline help sharply focus your messaging, or does it water down and confuse it?
A good tag line should be short, memorable, very descriptive, and it should outline a
benefit for the reader.
One of the biggest mistakes I see made with tag lines is bloggers trying to be too clever. A clever tag line is fine, but not at the expense of being clear or descriptive.
Clever has the potential to confuse or distract if you're not careful.
When it comes to tag lines, if you have to choose, always choose clear over clever. [tweet]
33. Learn to blog faster
Unless you're relying on a voice to text program, your blogging productivity is going to be directly related to your overall typing speed.
Just spending 20-30 minutes practicing your touch typing technique can help to increase your accuracy and typing speed.
With practice, blogging can easily become a profitable career choice. It will become easier and easier to write catchy, informative, and unique blogs.
If you can learn to make blogging less time consuming, you will have more time for the good things in life. [tweet]
Enjoy working from home and spending your entire work day in your pyjamas, while you create a skilfully written blog.
_______
And there you have it.
Some of the top blogging tips from some of the best bloggers out there.
Of course this is only a taste to get you started.
There's plenty more where that came from, and here at A-List Blogging our mission is to continue bringing you the best of the best.
There's no need to go it alone.
You can do it.
You have what it takes.
No matter where you are today, you can achieve your blogging dreams with patience, hard work and the right advice.
You provide the first two and we'll keep on bringing you the last part.
And remember that one day, a brand new group of blogging newcomers will be counting on you for inspiration and guidance. 🙂
Which of these tips did you like best?
Do you have a tip which you'd like to add?
Please share in the comments.
Authors:
The A-List Blogging team with Mary Jaksch. If you enjoyed this post, subscribe to this blog and get the report, How to Write Like an A-List Blogger for FREE.
Copyright: stockbroker / 123RF Stock Photo